Semiramide La Signora Regale
Comments on Semiramide La Signora regale by Schoolars and Musicologists.
---
Amadeus – 25° anniversario
Una cantante e un progetto discografico tutto italiano dedicato alla figura di Semiramide. Quando ricerca e interpretazione s'incontrano.
Immagino di non essere stato l'unico ad aver provato un senso di stupore («Ah, qual colpo inaspettato!») ascoltando la traccia numero 3 del secondo cd della bellissima e pluripremiata antologia Semiramide: la signora regale, concepita e interpretata dal mezzosoprano Anna Bonitatibus […]
Naturalmente la citazione dal Barbiere è tanto più sorprendente (e paradossale) in quanto quest'ultimo è dell'anno successivo (1816). Ma sappiamo che il passo incriminato era già stato utilizzato per intero da Rossini nella Cambiale di matrimonio del 1810 (aria di Fannì). Come si vede, le implicazioni musicologhe di questo interessante (oltre che splendido) florilegio sono smaccate e ineludibili. […]
---
Semiramide World Premiere in Moscow
October 24,th 2014, at Moscow's Svetlanov Hall marks not only the concert premiere of Semiramide – La Signora Regale, but also marks the world premiere of Rossini's original version of Bel raggio lusinghier. Anna Bonitatibus is the first interpreter of this version of the Cavatina, most likely only heard by Rossini himself and Isabella Colbran over 190 years ago.
That same evening will also be performed the aria Son infelice, son sventurata from La Morte di Semiramide by Sebastiano Nasolini, yet another world premiere.
---
ODB – Opéra
A l'occasion de la sortie de son dernier enregistrement solo, consacré à la légendaire Reine d'Assyrie Sémiramide « de Porpora à Rossini », la mezzo-soprano italienne Anna Bonitatibus nous fait le plaisir de répondre à nos questions, dans un français impeccable.
---
Fanfare Magazine
"Do you really want to know? It took me four years to put together," the vivacious mezzo laughs. "It was a very difficult project."
Difficult, perhaps, but magnificent! Italian mezzo-soprano Anna Bonitatibus's recently released two-CD set, titled Semiramide, La Signora Regale, is a thrilling collection of Baroque and bel canto arias and scenes inspired by the legendary Assyrian queen, assembled with meticulous research, presented with the lavish accompaniment of art and poetry, not to mention the brilliant musical partnership with Federico Ferri and the Accademia degli Astrusi and La Stagione Armonica. For Bonitatibus it has been a labor of love.
---
L'ape Musicale
Come si può facilmente immaginare, quelle stesse sezioni che suscitarono in me grande sorpresa, hanno ora risvegliato molta attenzione nel mondo accademico e non posso che esserne contenta pur invitando a non trascurare il valore del ri-nato operista Sebastiano Nasolini.
La scena presentata nell'album è la versione che Isabella Colbran fece ascoltare ai napoletani e con la quale ho inteso renderLe un mio personale omaggio.
---
PrestoClassical
Semiramide is such a fascinating, multi-faceted character – when did you first fall under her spell, and how did you set about researching her story and her music?
It was one of my wishes to work on a new project that could recount just how important Music, Opera, and Art in general is to our lives today more than ever despite those who think that opera is near to an end and recordings are just a question of marketing and business. Semiramide appeared extremely fascinating and perfect for this reason. Since my first researches, I found she was misunderstood as a queen and especially as a woman, which to me, is not a matter of a century or a millennium, is a point of strength and also a point of reference. We introduce her true story first and then we continue with the layers of myth surrounding her.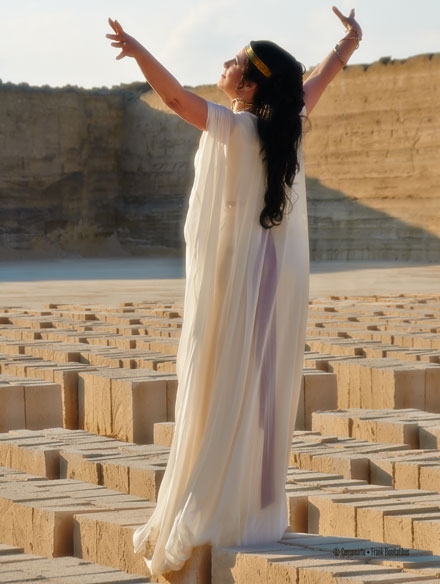 Semiramide




La Signora regale


2016 Concert Tour

Anna Bonitatibus – Mezzosoprano
M° Václav Luks – Conductor
COLLEGIUM 1704 – Orchestra
Join us for this fascinating and original musical program as we peer into the world of Semiramide, 'Superwoman', builder and warrior, the 'Venus' of Mesopotamia, wife and queen, widow and mother.
---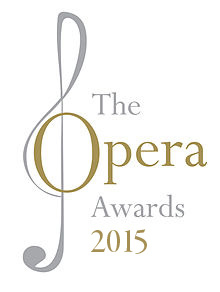 Semiramide




La Signora regale


Winner of The International Opera Awards for the Best Operatic CD Recital 2015.


Within this unique dream that is now becoming true, I see one very important sign: the encouragement from each of you by believing in the strength of Culture and in the power of Music; the only arms I take-up to defend knowledge and peace.

Thank-you from the bottom of my heart for giving me the possibility to express these sentiments, for giving me the possibility of flying on pure happiness after the four years of deep and difficult work done on behalf of this project.

My gratitude goes to each member of the crew and to Sony and Deutsche Harmony Mundi, that allowed the birth of Semiramide – la Signora regale.

Completely moved and grateful to The International Opera Awards
Grazie London.

Anna Bonitatibus
<![endif]--> <![endif]-->
---
reviews synthesis
reviews
Semiramide
La Signora Regale
Anna Bonitatibus
Federico Ferri
Accademia degli Astrusi
La Stagione Armonica
2 audio CDs
Booklet and bonus track
Sony/DHM – June 2014.
17 Tracks of music about the legendary queen Semiramis comprising over 100 minutes of music including the bonus tracks.
14 World Premiere Recordings including the never before heard original version of Gioachino Rossini's Bel raggio lusinghier.
132 Page lavishly illustrated booklet in 4 languages.
Music Edition Credits and Performance Notes
Critical editions based on original sources by Davide Verga and Alessandro Monga (Ed. Consonarte, London); Marco Beghelli and Stefano Piana (Ed. Beghelli, Bologna) for track 5/cd2; Philip Gossett (Edizione critica della Fondazione Rossini di Pesaro, in collaborazione con Casa Ricordi, Milano, a cura di P. Gossett e A. Zedda) for track 6/cd2.
Performed on period instruments
Diapason 430 Hz
Vocal cadenzas & ornaments by Anna Bonitatibus
---
Booklet in Four Languages
The CD's booklet is written in English, German, French as well as Italian.
Aria lyrics are in their original language with an added short scene synopsis and English translation.
CD Track Listing and Bonus Tracks
Disc 1
Antonio Caldara




Semiramide in Ascalona | 1725


Introduzione

*

Antonio Caldara




Semiramide in Ascalona | 1725


Povera navicella

*

Nicola Porpora




Semiramide regina dell'Assiria | 1724


Vanne fido, e al mesto regno

*

Niccolò Jommelli




Semiramide riconosciuta | 1741


Barbaro… Tradita, sprezzata

*

Andrea Bernasconi




Semiramide | 1765


Ah non è vano il pianto

*

Tommaso Traetta




Semiramide | 1765


Il pastor se torna aprile

*

Giovanni Paisiello




La Semiramide in villa | 1772


Serbo in seno il cor piagato

*
Disc 2
Francesco Bianchi




La vendetta di Nino | 1790


Sinfonia

*

Giovan Battista Borghi




La morte di Semiramide | 1791


Figlio diletto e caro

*

Sebastiano Nasolini




La morte di Semiramide | 1792


Fermati! Il ciel minaccia… Deh sospedi ai pianti miei… Serbo ancora un'alma altera

*

Charles-Simon Catel




Semiramis | 1802


Dance No. 2

*

Giacomo Meyerbeer




Semiramide | 1819




Piu non si tardi… Il piacer, la gioia scenda

Gioachino Rossini




Semiramide | 1823


Serena i vaghi rai… Bel raggio lusinghier

*/**

Manuel García




Semiramis | 1828


Gia il perfido discese… Al mio pregar t'arrendi

*
Bonus Track CD:
Händel/Vinci




Semiramide riconosciuta | 1729/33


Fuggi dagl'occhi miei

*
Bonus Tracks for Digital Download:
Christoph Willibald Gluck




Semiramide Riconosciuta | 1748




Fuggi dagl'occhi miei

Antonio Salieri




Semiramide Riconosciuta | 1782




Sinfonia
* world premiere recording
** world historical premiere
---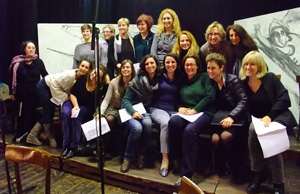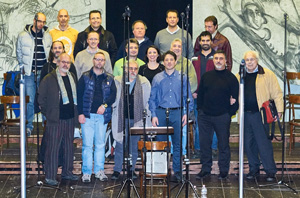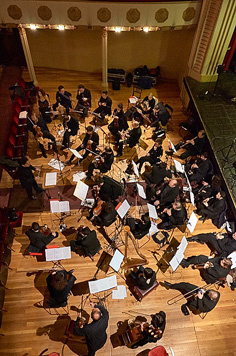 ---